A Gold Necklace - The Perfect Gift for Everyone
What's Better Than Receiving a Gold Necklace? To Give One!
Gold jewelry is increasingly become a great and delightful gift that's fun to give at any opportunity.
Gold jewelry is a beautiful thing, on that there's no argument.
Happily, it's possible to find a wide range of jewelry in all kind of styles and designs at very reasonable prices.
The unique characteristics of gold means that it suits everyone, does not rust, its color doesn't fade, and wearing it does not give rise to any allergic reactions.
Amongst the different kinds of gold jewelry (gold rings, gold bracelets, and gold earrings), a gold necklace is the most useful.
A necklace can be worn on its own, whether a thin delicate one or one with more presence. And what's even better, is that it's possible to include an infinite amount of pendants to it.
A Charming Gift for Everyone, from the Teacher to the Principal
We can tell you that the most popular necklace given as an end of the year gift to teachers was our Firenze necklace.
This is a lovely designed necklace that stands on its own merits.
This necklace is made in Italy (which is also the land of fashion, but you know that right?), and is available in white or yellow gold and in three different lengths: 45cm, 50cm and 55cm.
The necklace is made of solid 14K gold and arrives in beautiful and stylish gift box.
Have a look for yourselves, and you'll see why it's one of the most popular: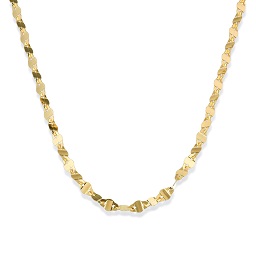 A Gold Necklace for Mom
From a once-a-year thank you to a gift of gratitude to the person who is there for us every minute of the day and at every stage of our lives, who deserves the biggest thank you of all - Mom.
A gold necklace is one of the most popular gifts for mothers, expressing our appreciation and immense love.
Adding a pendant is recommended, to reflect Mom's taste and style, so that she knows how much we care for her.
Here you can filter pendants by subject: Animals, flowers, hearts, stars, star signs, and pendants with pearls and other special designs.
We know that at the end of the day pendants are a matter of personal taste, and therefore you can exchange one pendant for another at no charge, or return the item (for free) for a full refund.
You can read about our exchange and returns here.
We can tell you that the most popular pendants bought by daughters for their mothers is Heart of Belle.
A pendant made of solid 14K gold, created by thin gold threads to create a three dimensional heart, and over it scattered little tiny white gold squares in yellow and white gold.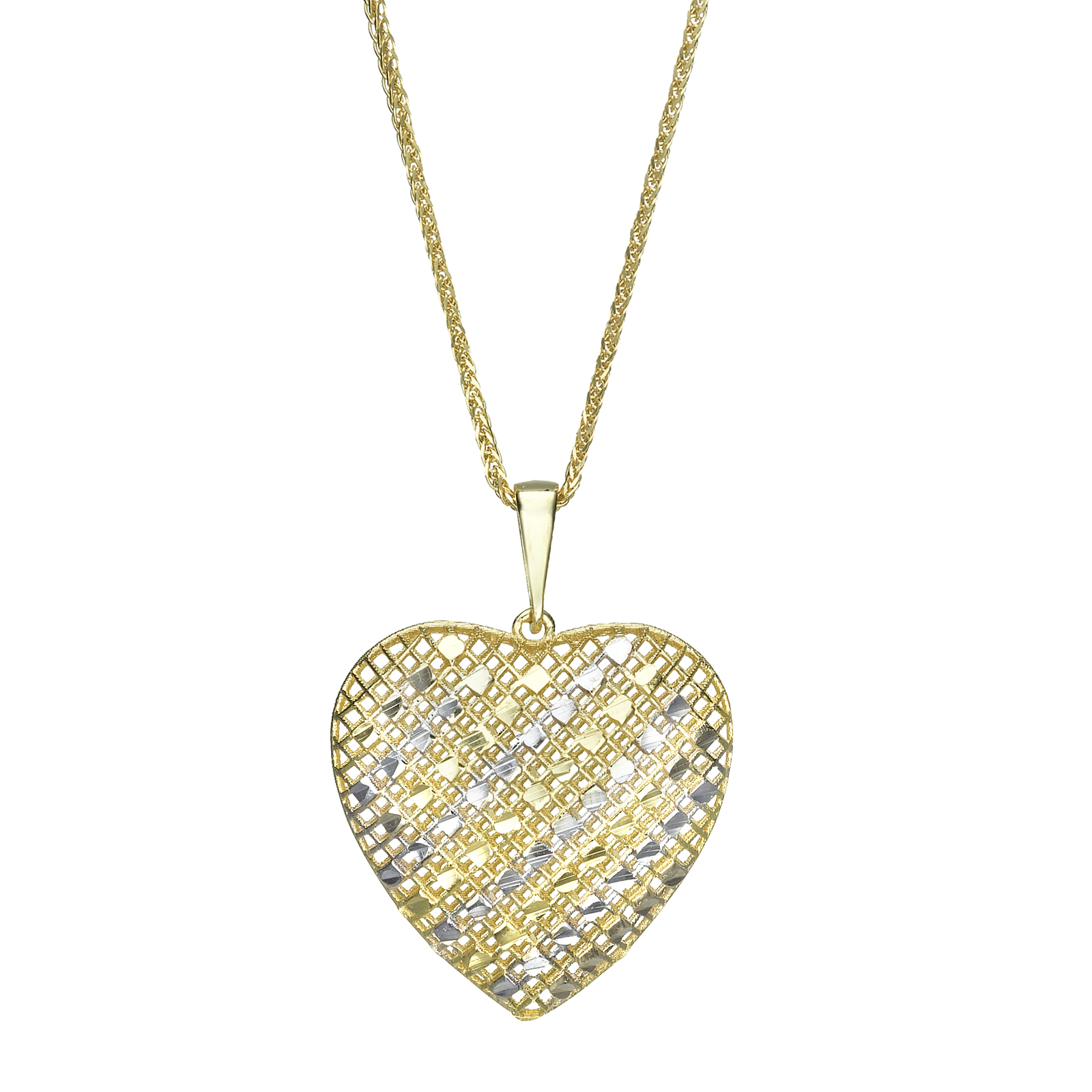 Advantages of youme

We here at youme love two things: jewerly and people.

Our customers are at the center of everything we do, and our investment in our jewelry is exemplified in quality and range. The combination of our two loves creates three advantages to your benefit:

1. Delivery is free, with a courier to your door
2. We guarantee delivery within 4 working days
3. We offer a lifetime guarantee!

Debating which necklace to choose? Need some help with ideas for a gift? Get in touch.