Children - Worth Their Weight in Gold
Golden Children

It's difficult to overstate our love, attachment, connection and adoration for our greatest treasures. We take great care with those treasures that we've receive, treating them with tenderness, and making sure they're well out of harm's way.
No, we're not talking about the many pieces of jewelry we've collected over the years. We're talking about our real jewels - our children.
Let's admit it, our love for our jewelry only falls a little short of the love we have for our children, right?
If so, a necklace for a little girl made of gold is a wonderful way to show our great love to the future generation.

From what age is a gold necklace suitable?
Safety is the first priority: a necklace is not desirable for really small children as they can pull and tear it off: a shame to spend the money.
But this is not the most worrying thing that can happen.
As they sleep, the necklace can wind around their little neck of small children and cause harm.
It's difficult to say what from what age wearing a necklace is safe as each child develops at their own pace. However, we can safely agree that it's not recommended for children under 5 years old.
If you find the child is mature for their age it's possible to let them wear a necklace, but it's important to make sure it's taken off before going to sleep.

What gold necklaces are suitable for children?
Almost all gold necklaces are suitable for children, but the length should be selected for their age.
For very young children, a necklace of 42cm is recommended. Older girls and young women can wear a 45cm length. On youme's website you can buy a range of necklaces without a pendant, or buy a pendant and get a matching necklace at no additional cost, with two lengths to choose from. Here are some examples of our most popular models:
The animal kingdom and the world of children always went together well, so it's no surprise that our most popular styles are pendants in the shape of animals.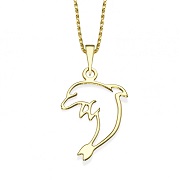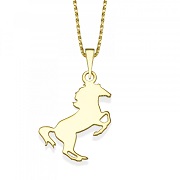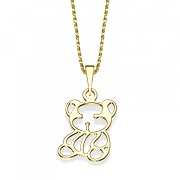 The heart cries out for them, to the kids.. Our heart shaped pendants are especially loved.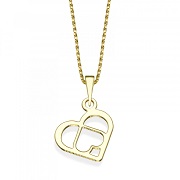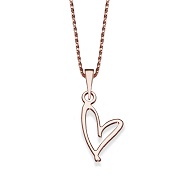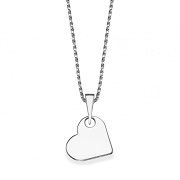 The heart cries out for them, to the children.. Our heart shaped pendants are especially loved.

Love our selection and want to buy your little girl a gold necklace? You're invited to click on your favourite or get our help in choosing by getting in touch.