Flower Power - A Delight for the Eyes and Soul
What better represents renewal, growth, creation and beauty than flowers? That's a rhetorical question of course. There are not many things that can symbolize all these. Flowers accompany us along the path of life: a gift given to celebrate a birth, the flowers woven for the birthday girl's crown… A large lovely bouquet is a welcome gift from graduation to retirement. Flowers are a symbol of happiness and show a colorful beauty that adds a festive touch to any occasion. Is it a surprise then that so many like to decorate their ears and throat with flower-shaped jewelry? From our flower collection, teeming with designs and styles, we show you some of our favorites:
Flower Shaped Earrings, Set with High Quality Sparkling Zirconia Stones
Spring is brief and fleeting season, but is beautiful like no other. For several weeks a delicate green comes over the land, with flowers in all colors of the rainbow: red, orange, yellow, green, blue, and purple. Flowers in all the scents and shapes attract the butterflies that hover over them, making the perfect image to say "spring is here!". As the days pass and get warmer, the flowers don't last for long. However, our flower jewelry will sparkle all year.
Drop gold earrings - Michaella Flower
Gold Earring bejeweled with multicolored zirconia stones.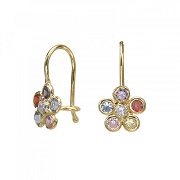 Drop hoop earrings - Flowers of Enchantment
Gold earrings bejeweled with green and natural colored zirconia stones.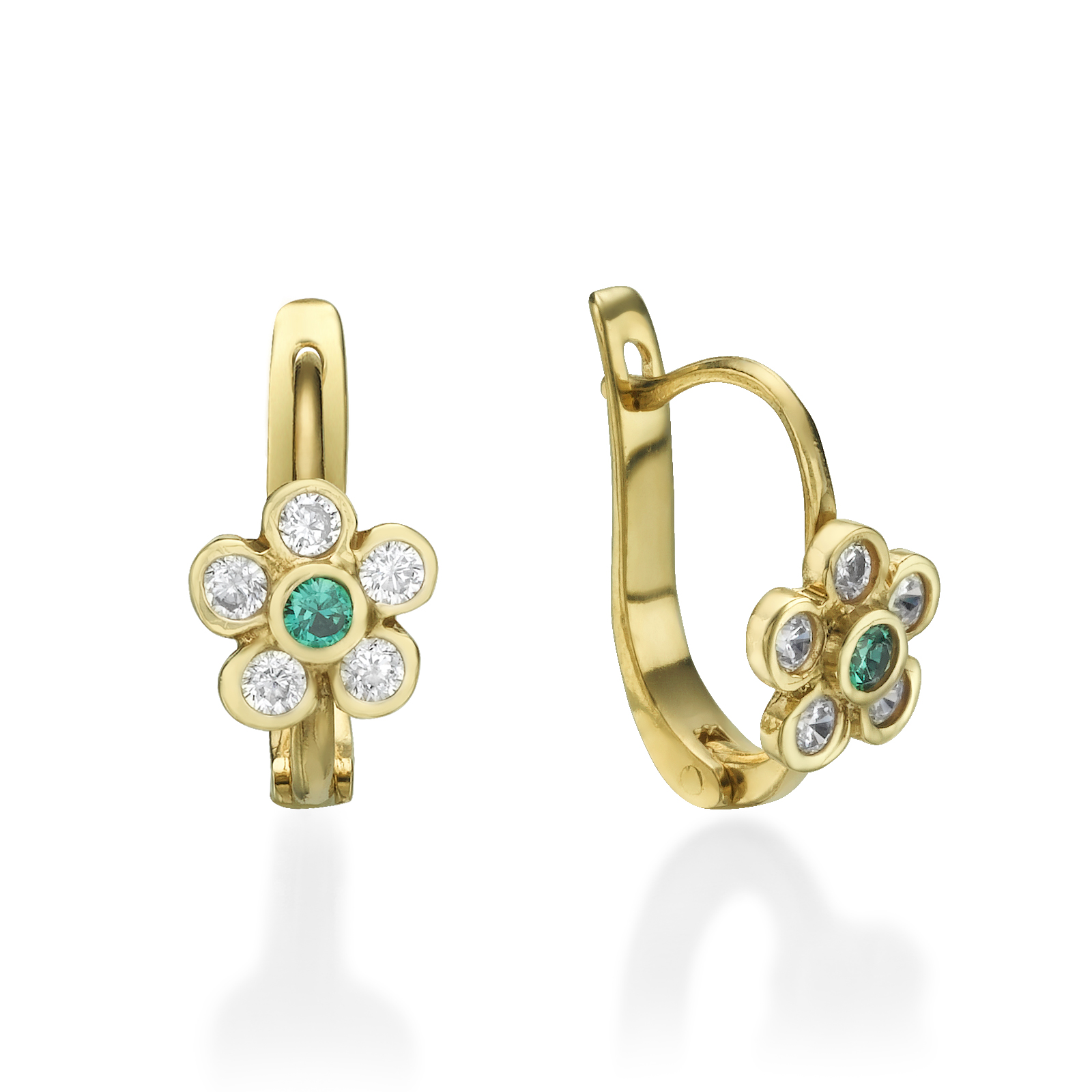 Stud earrings - Elinor Flower
Gold stud earrings bejeweled with 11 zirconia stones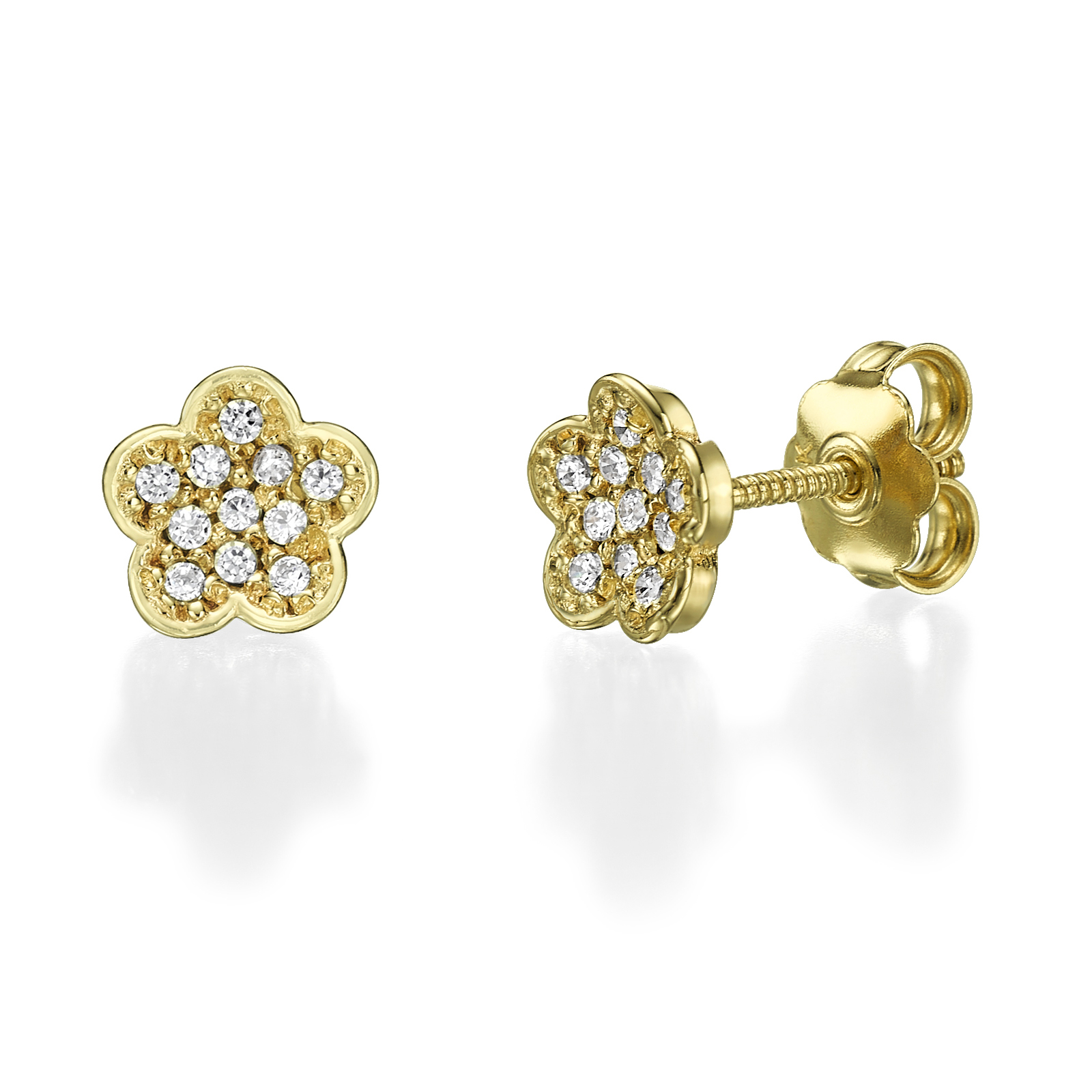 Pretty Petal Pendant
The charm of flowers does not end with their colorfulness and delightful scent: much of our wonderment of flowers is in admiration of their appearance: the perfect order of the petals, the center with its delicate parts, the thin yet strong stem.
Every flower is a mesmerizing and delightful experience, thought provoking yet making us smile - just like our flower-shaped pendants that you just can't take your eyes off.
Necklace and pendant - Sunshine Flower
A flower-shaped pendant bejeweled with a sparkling zirconia stone. The petals are from yellow gold on a white gold background. The pendant includes a gold necklace in a range of lengths to choose from, and there are also matching earrings.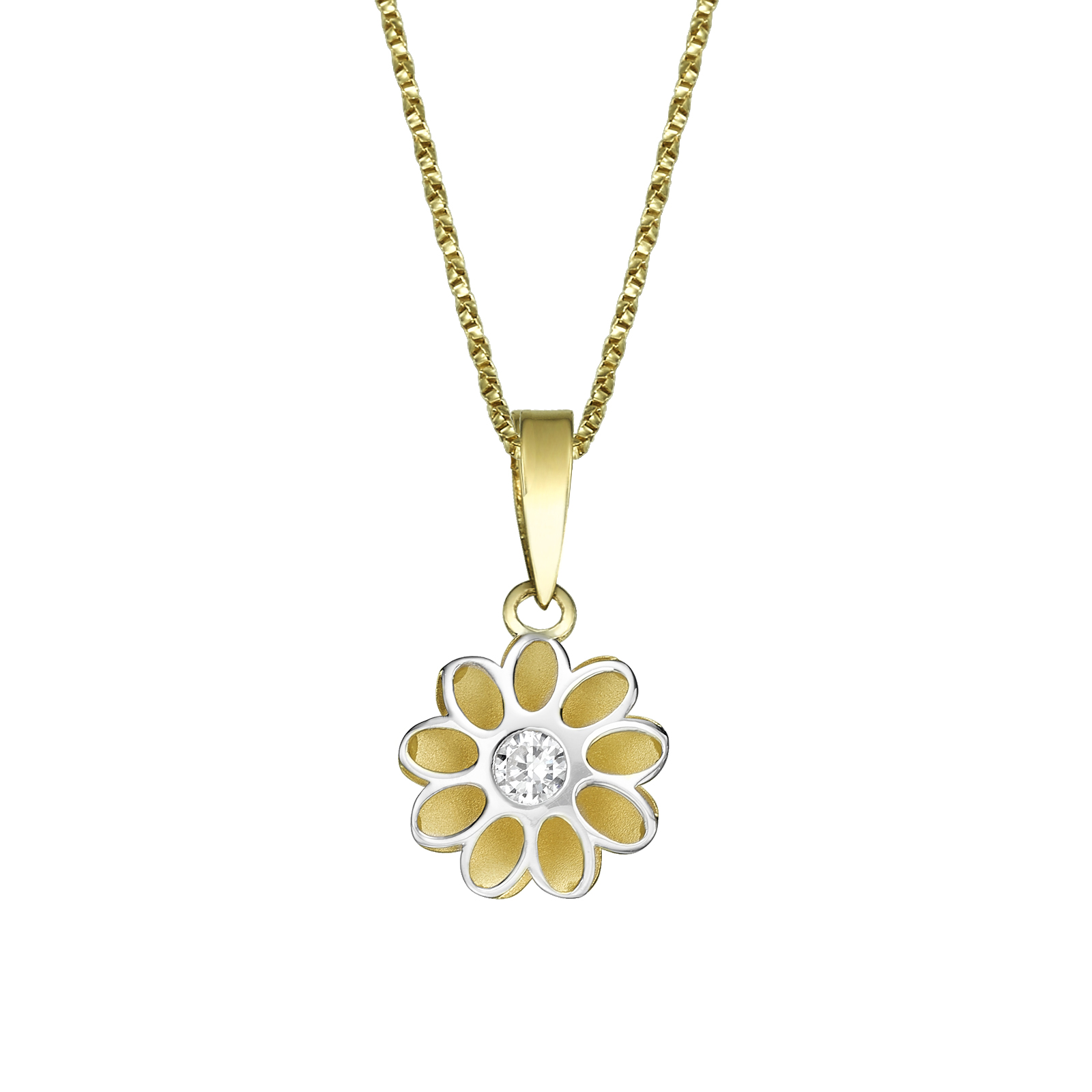 Necklace and pendant - Bloom of Love
A unique pendant, designed as a rose, set with a zirconia stones. The necklace includes a gold necklace in a choice of lengths. Here's the matching earrings.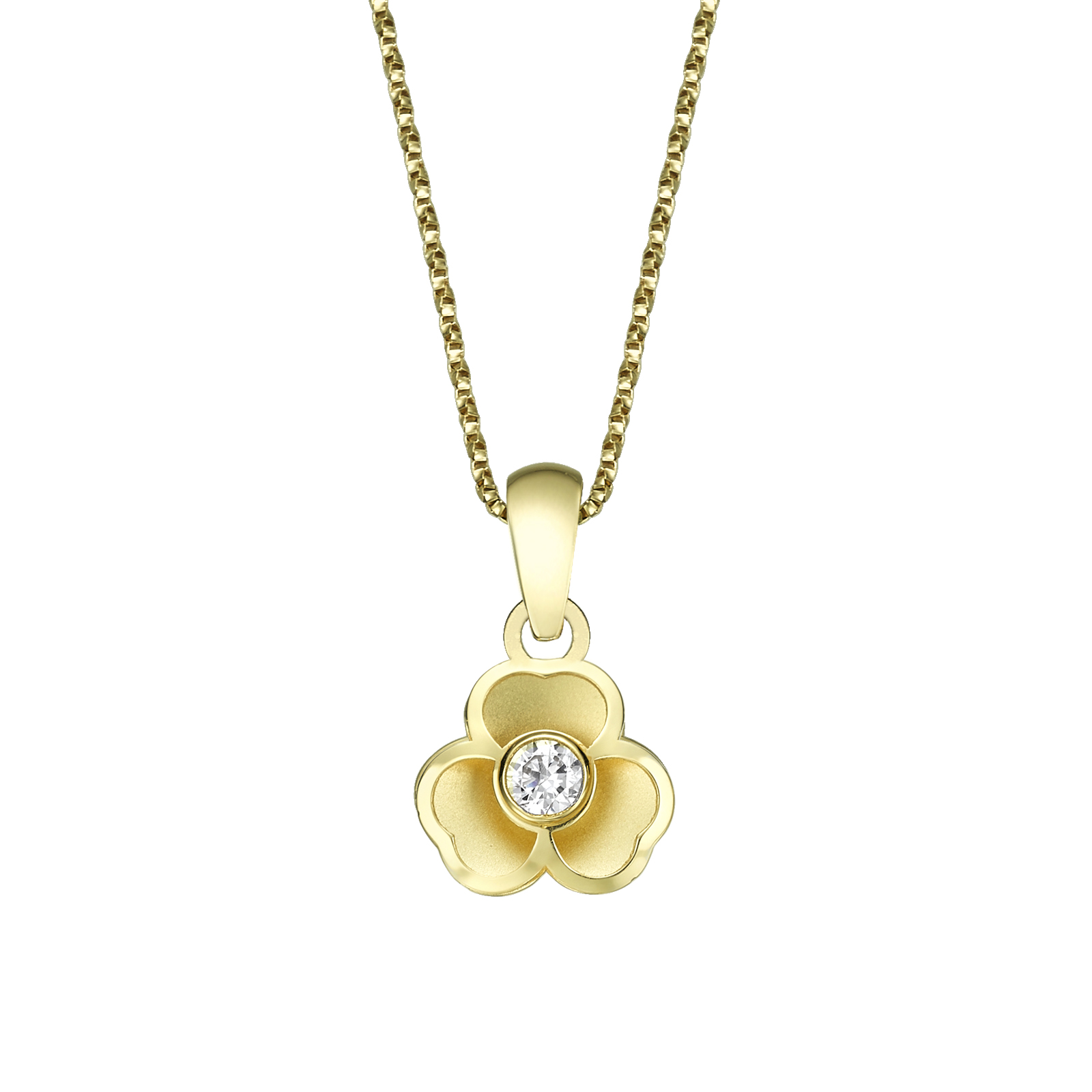 Necklace and pendant - Golden Flower
This flower pendant is unlike any other. The petals are shaped as hearts, and at the center is zirconia stone. The pendant includes a gold necklace in a range of lengths, and also matching earrings.