Our Hearts Collection - Eat Your Heart Out
One of the enduring question of all time, apparently never to be answered, is how did the symbol of the hear get its shape, as we know it today? There isn't really any relation between the symbol of the heart to its actual shape, yet regardless this symbol exists around the world and no one has an answer of what it actually represents. This symbol can be found worldwide and represents one emotion - love. And as humanity loves to love, we use this symbol and shape to express our love for our nearest and dearest. Maybe that's why our customers especially love to buy as gift jewelries in the shape of a heart. In order to help you select the most suitable piece for the most suitable occasion, here are a few recommendations:
Happy Birthday - A Happy Occasion
A birthday is a special day, on which the loving family gathers to celebrate the happy day and to give the birthday girl a lovely gift. For a little girl, our recommendation is stud earrings of hearts in two colors. These are delicate and charming earrings in white and yellow gold, that will transform every day to a special occasion.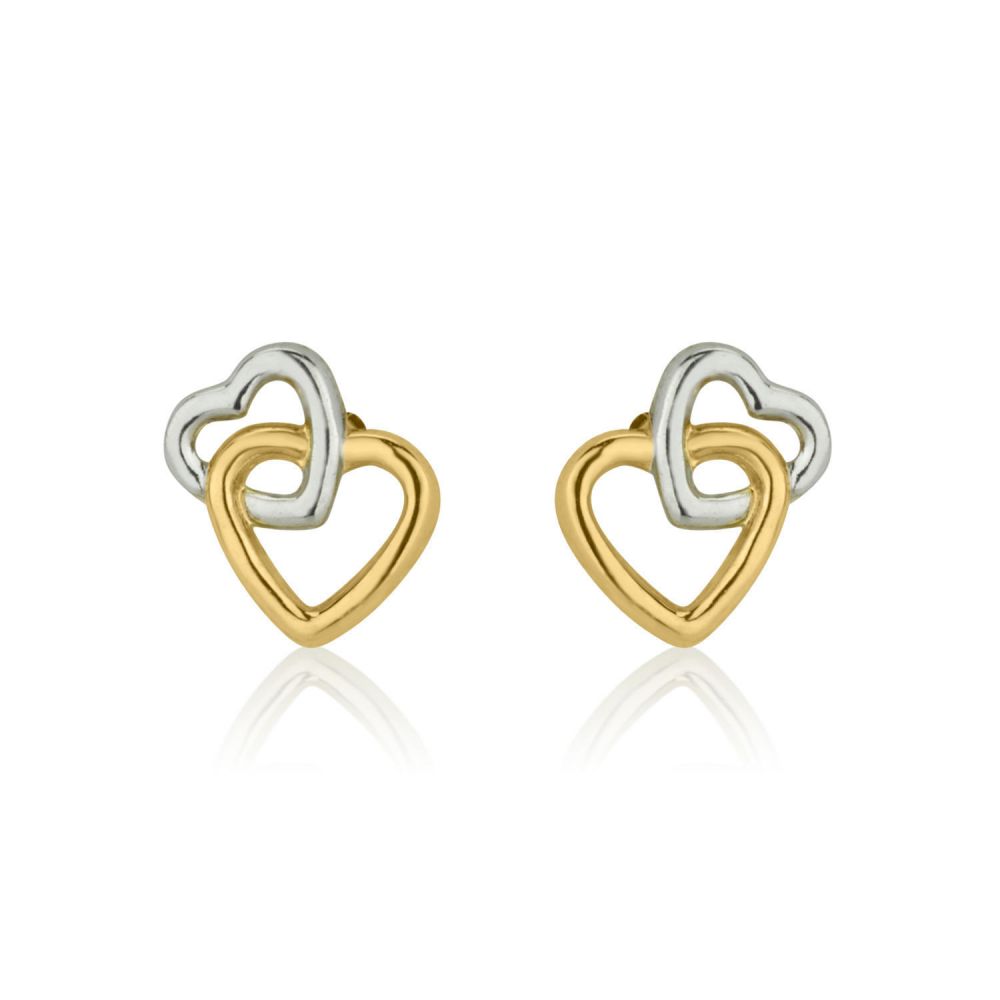 First Day at School
Going to first grade is an exciting and important event. In order to make the first day a pleasant experience, to show your little girl how important and meaningful it is to you the adults, give her a special heart-shaped pendant such as our Enraptured Heart.
Please note: this comes with a matching gold necklace at your choice of length.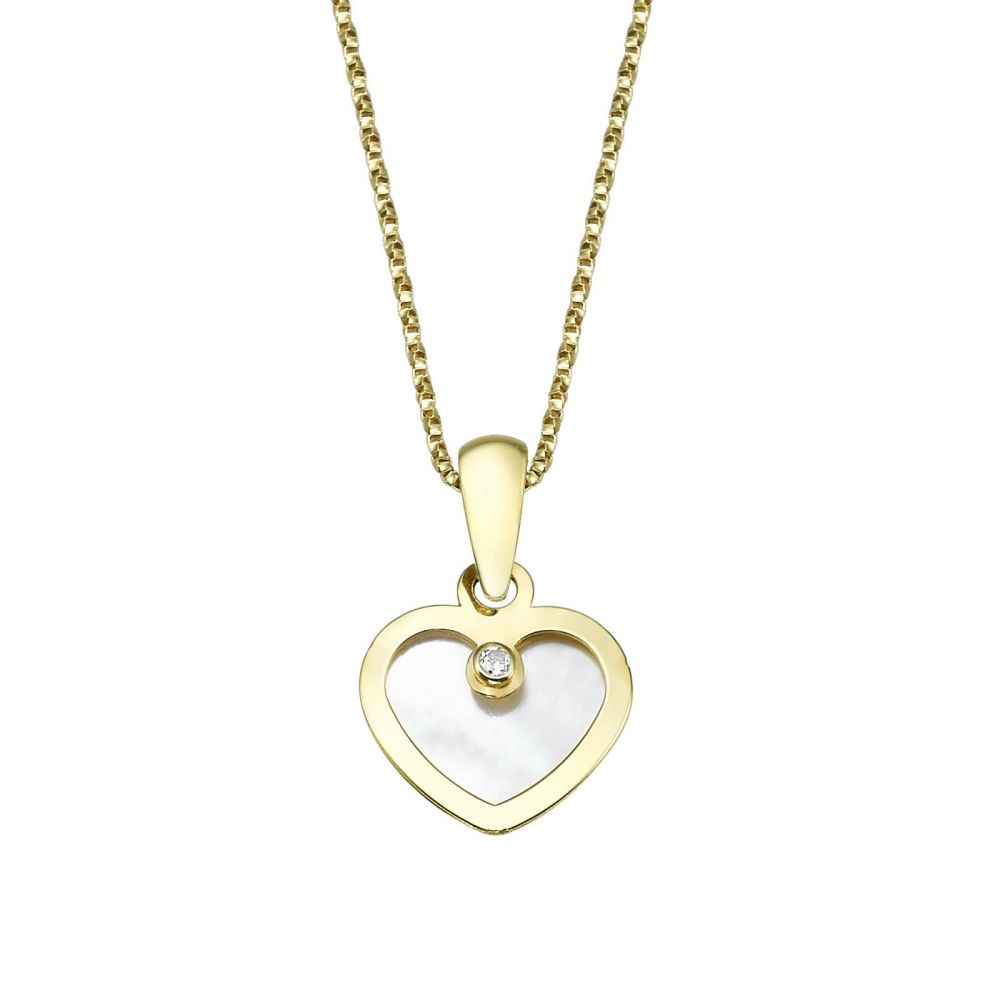 A Bat Mitzvah Present
Supergirl Heart earrings are the perfect gift for your dearest who is transforming from a little girl to a young woman. These are dangling earrings shaped as a heart, embedded with a large zirconia stone at its center.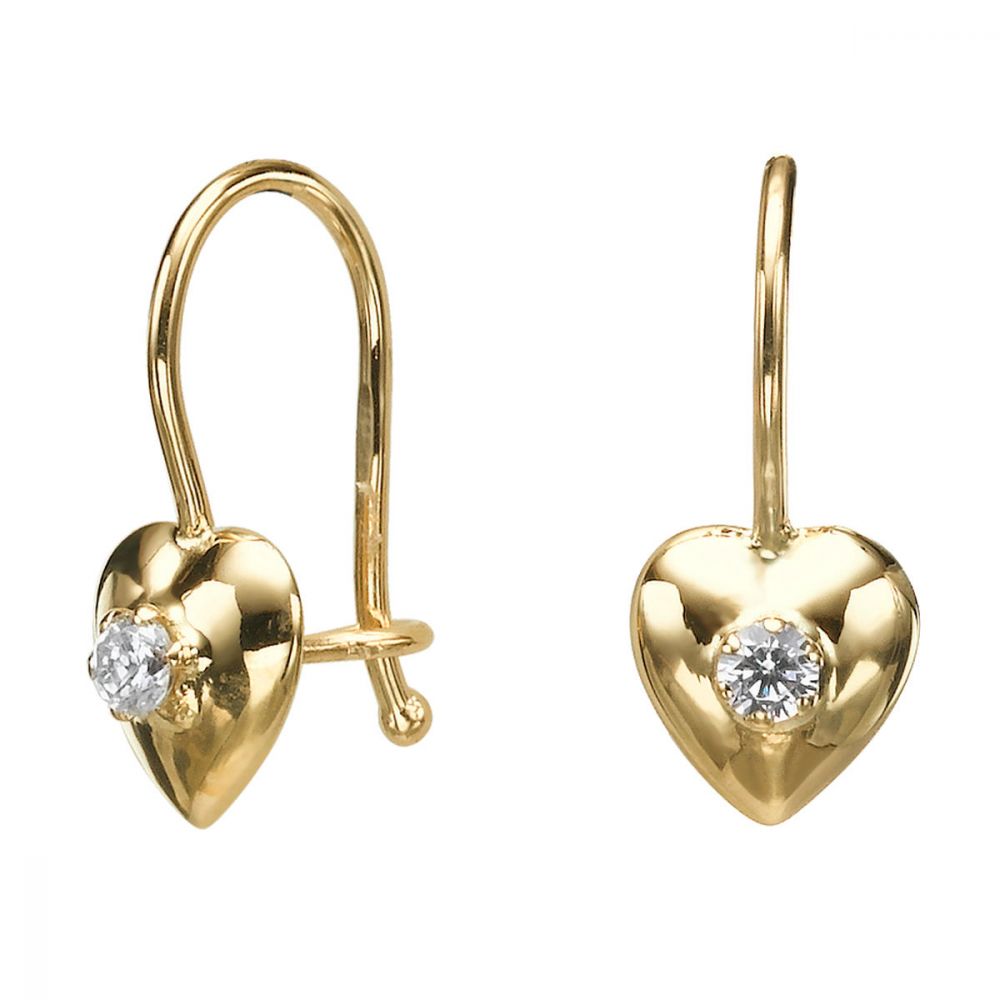 National Service - Hearts and Minds
The young woman has grown up and a new exciting stage in her life has arrived. There's nothing like a name necklace, complete with a heart decoration embedded with a zirconia stone, to accompany your daughter everywhere from basic training to guard duty.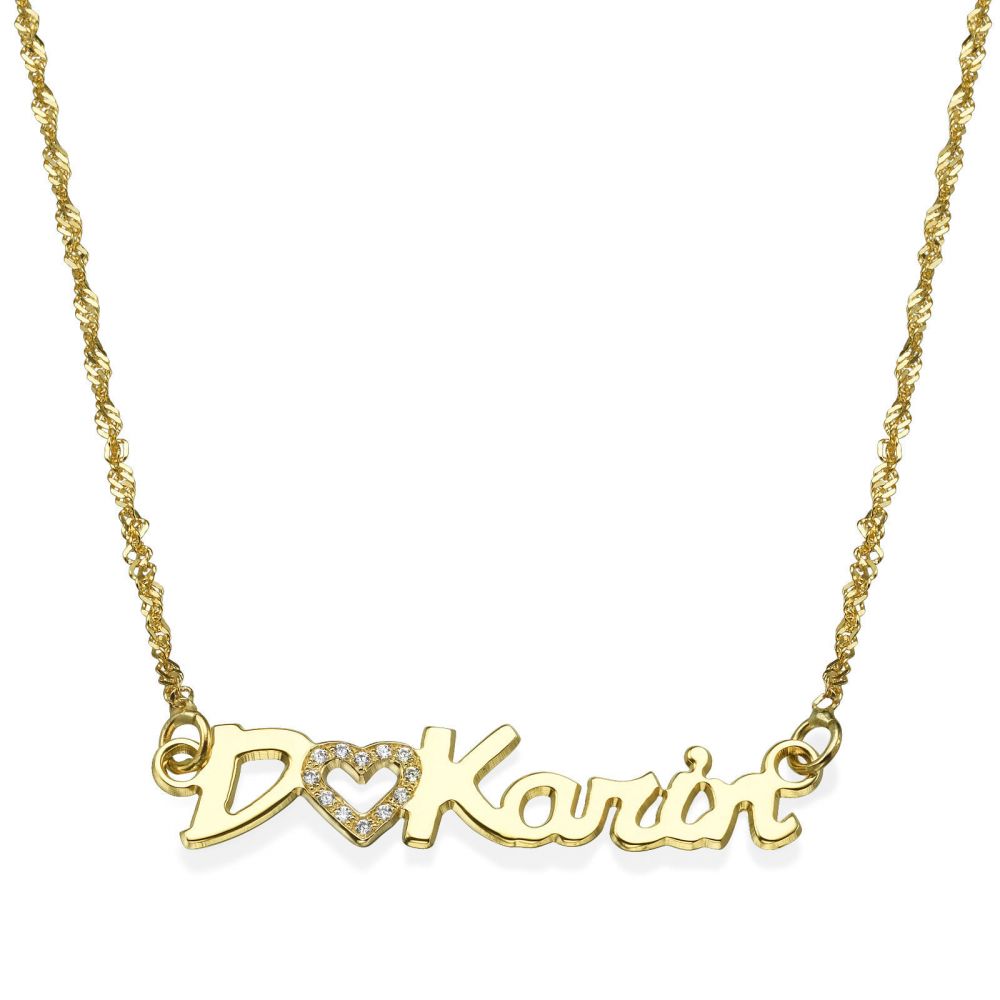 Wedding Anniversary - Congratulations!
How should one celebrate an anniversary? Gifts express love, growth and infinite appreciation. For example, our heart-shaped earrings in solid gold, with a decoration bejeweled with a large zirconia stone.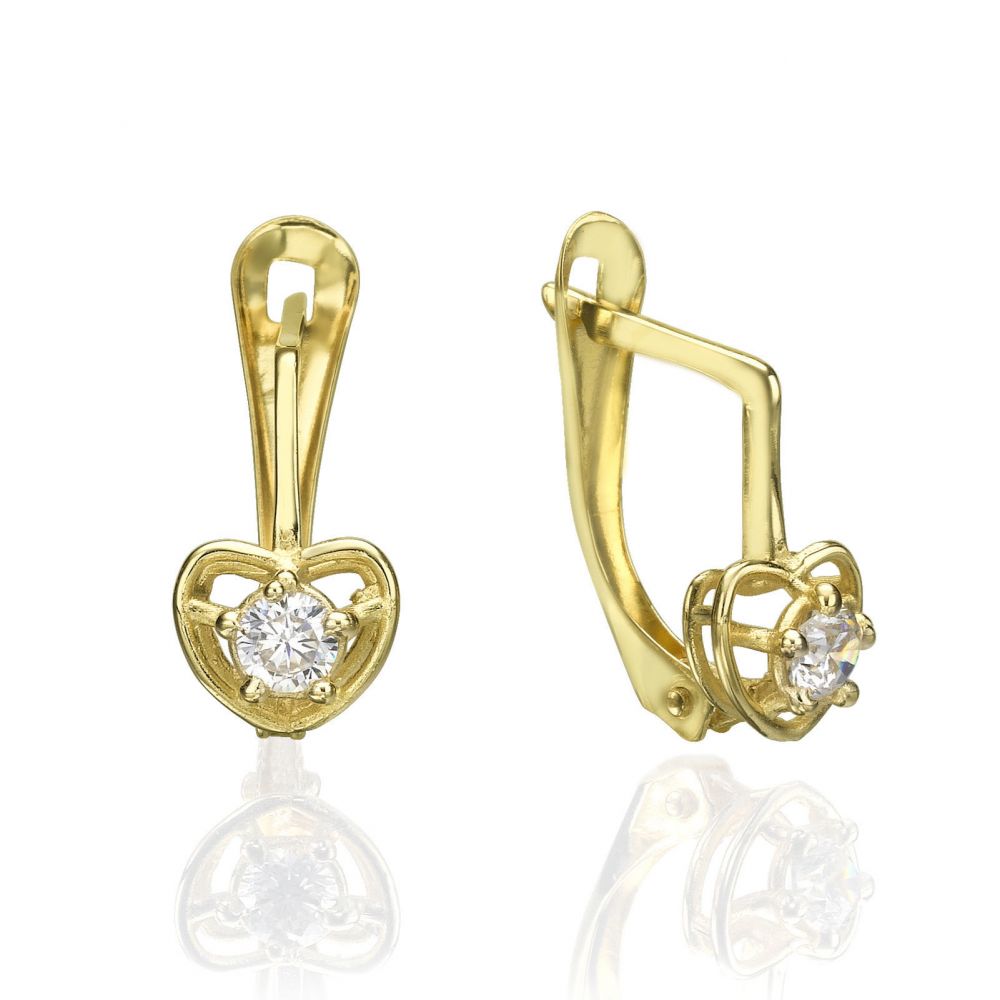 Mom - Our One and Only, Loved and Appreciated
There's no shortage of reasons to spoil Mom. It can be for her birthday, moving home, finishing her studies (well done!), retirement from work, and many other occasions.
A heart pendant expresses exactly what you feel about the one and only mother in your life!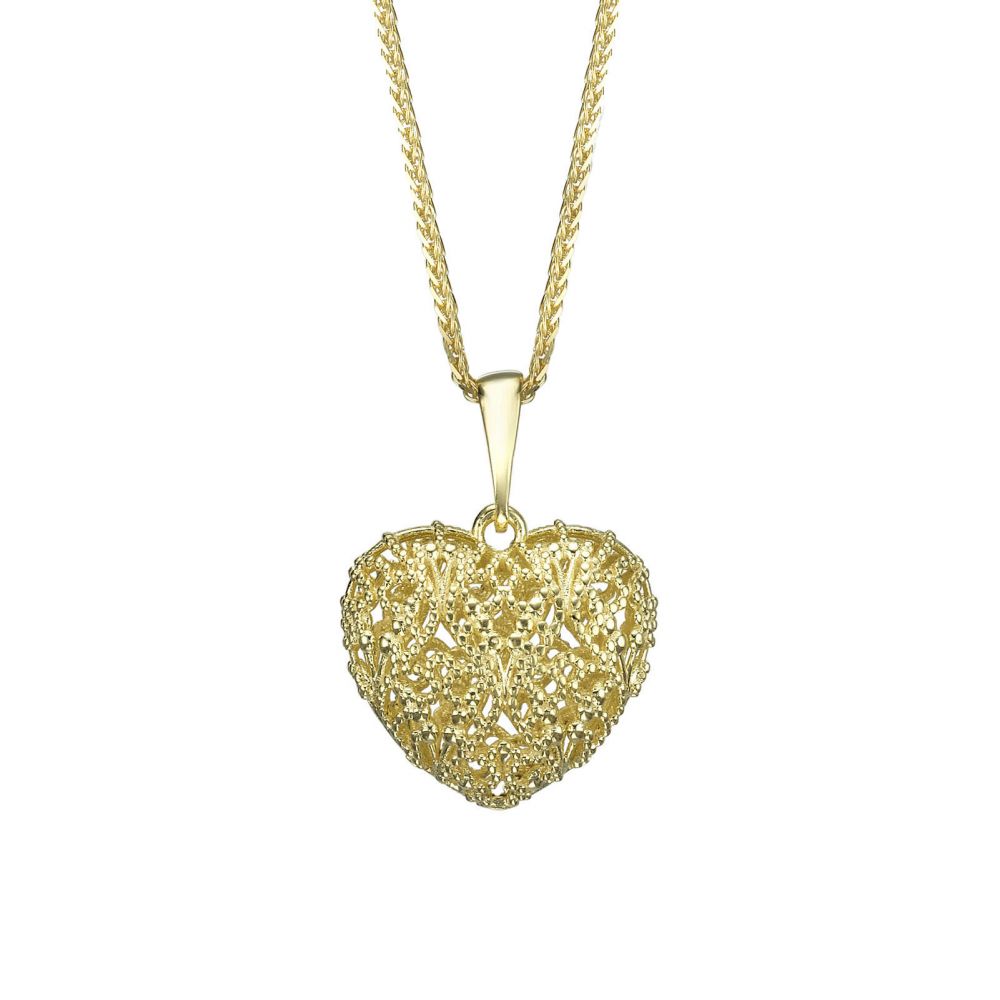 Need some more ideas?
Here you can peek at our heart shaped pendants for girls, and also for women.
Want to get some advice? We're happy to help, just get in touch.
Choose from our heart-shaped earring for girls, earrings for women, necklaces for girls and necklaces for women.