Unique Earrings for Unique Women
It's difficult to overplay the value of jewelry generally, but earrings are an especially lovely and beautiful addition.
These items of jewelry, hanging on either side of the head frame the face, adding great charm and creating an impressive appearance. In addition, earrings give us a means of self expression, of our uniqueness, what we are interested in, our feelings - in short ourselves: to express externally something of our special character.
This was our rationale when we developed our collection of special earrings.
This collection includes earrings for women, young women and girls. Here's just a few of them:
These are dangle hoop earrings embedded with zirconia stones, for a sparkling and glamorous look.
These earrings suit women and young ladies.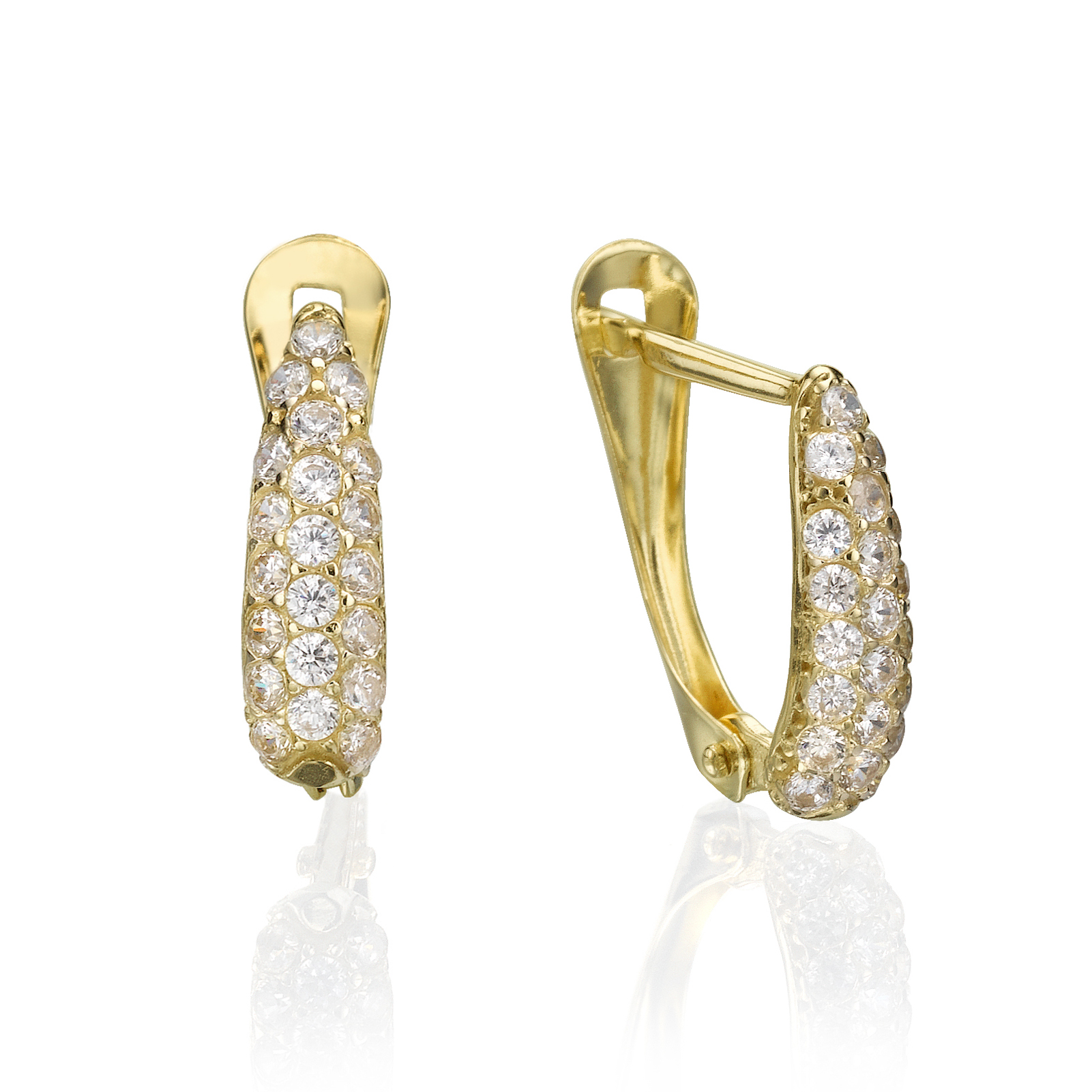 Some of us can yet remember this addictive game, in which a yellow head eats up as many dots as possible while escaping from colorful creatures.
Kids today won't understand how much we loved this simple game.
In honor of nostalgia, we offer these cute earrings of gold, bejeweled with a zirconia stone.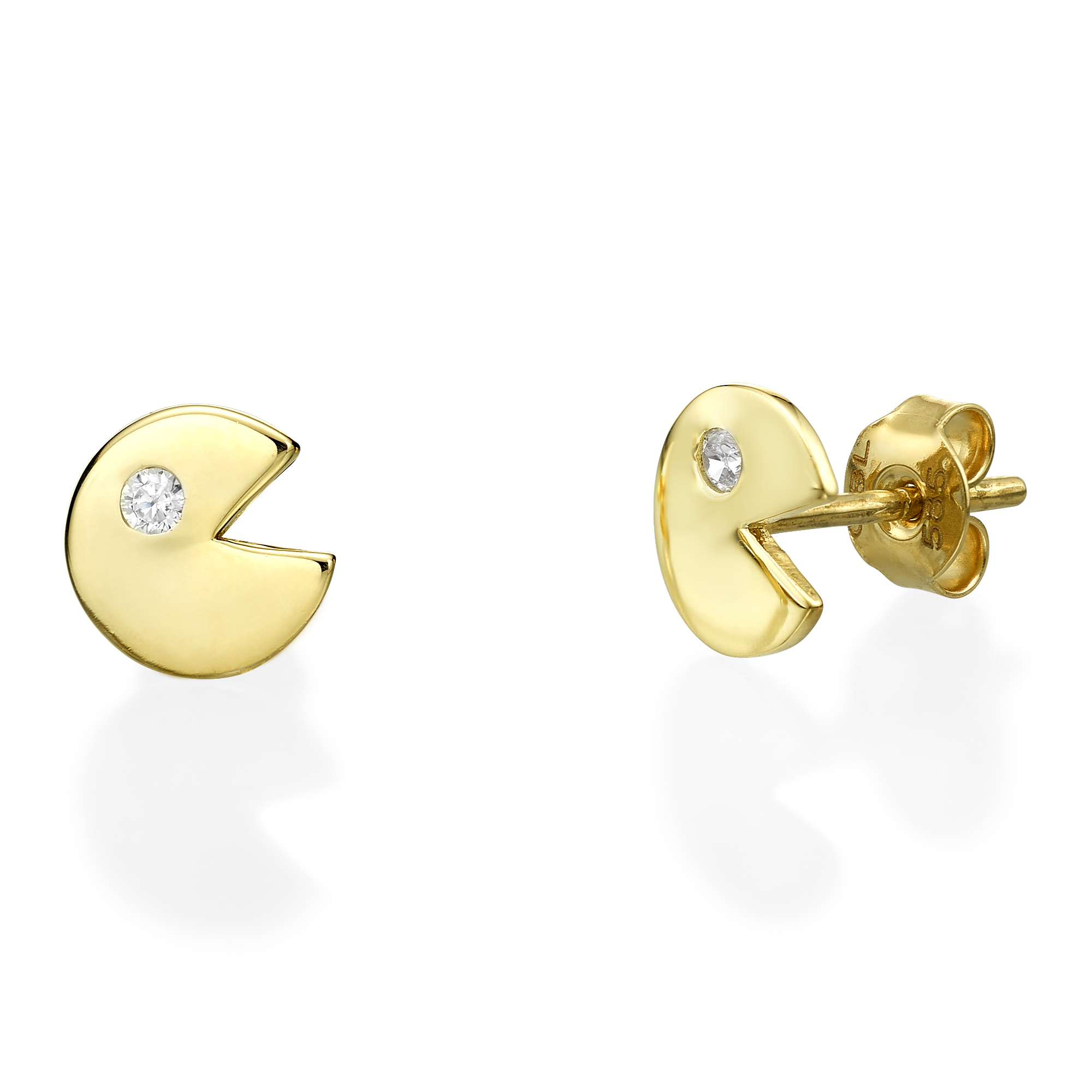 Marvelously colorful gold earrings. These earrings are bejeweled with nine sparkling zirconia stones in different colors.
Suits those of us who are cheerful within and without!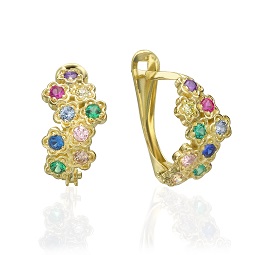 These drop earrings are made using a unique method which interweaves the gold threads.
The earrings are shaped as a drop, over which are scattered small white gold circles.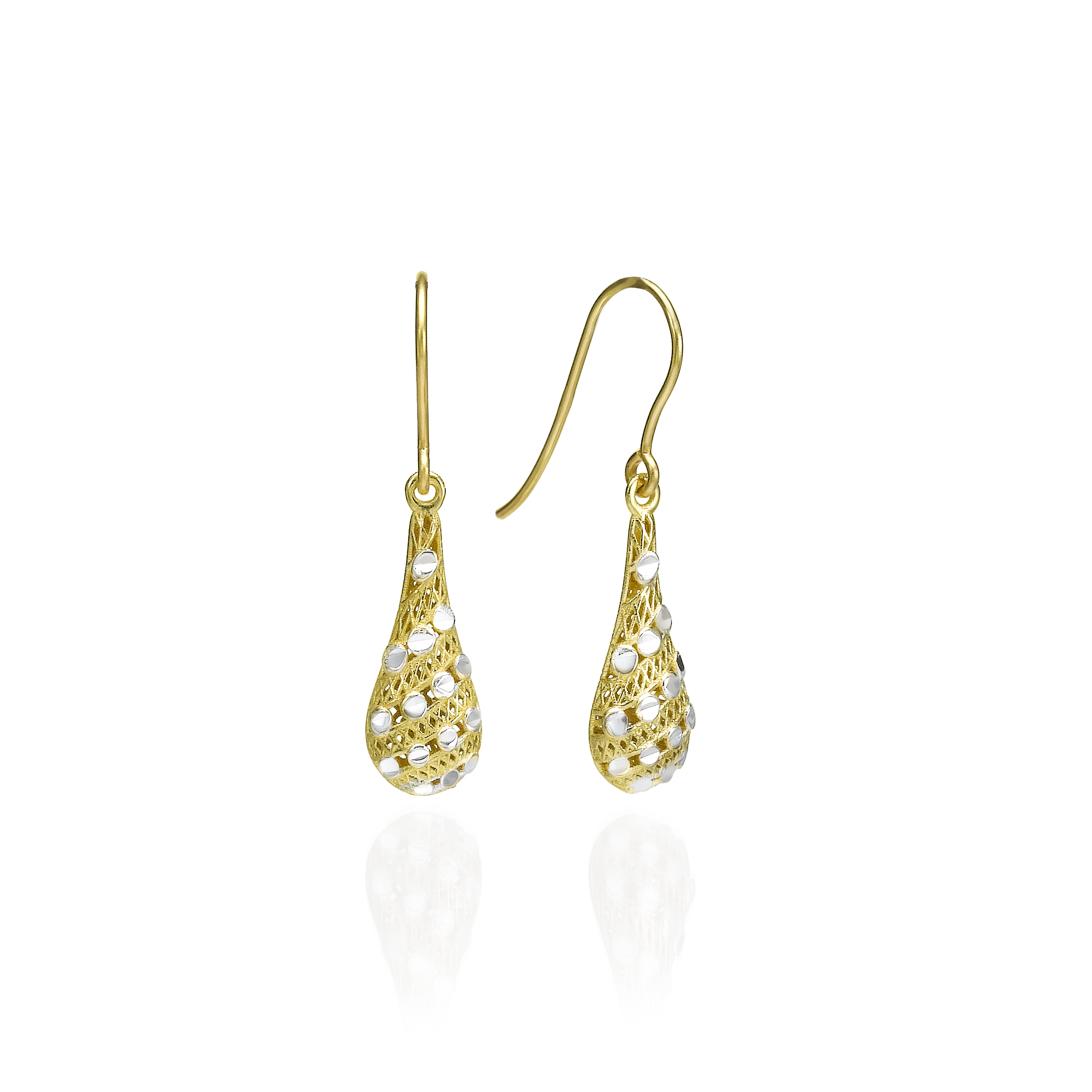 These earrings are made of three interwoven rings in three different colors: yellow gold, white gold and rose gold.
At the center of the earring a large zirconia stone is embedded.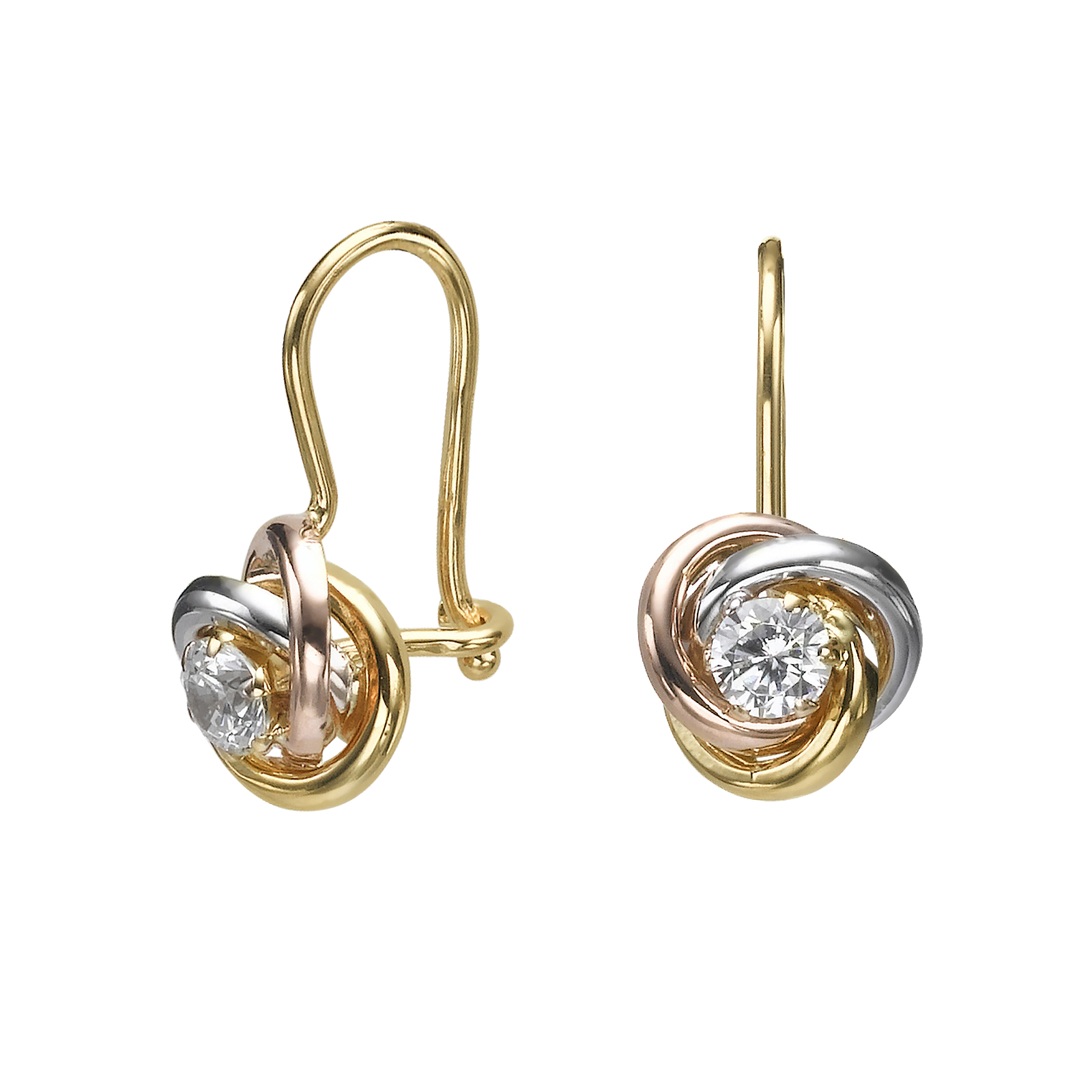 These earrings are also made in the technique of interwoven threads, but here the design is of a flat circle with slight curve.
Over this woven surface is a scattering of white gold flowers.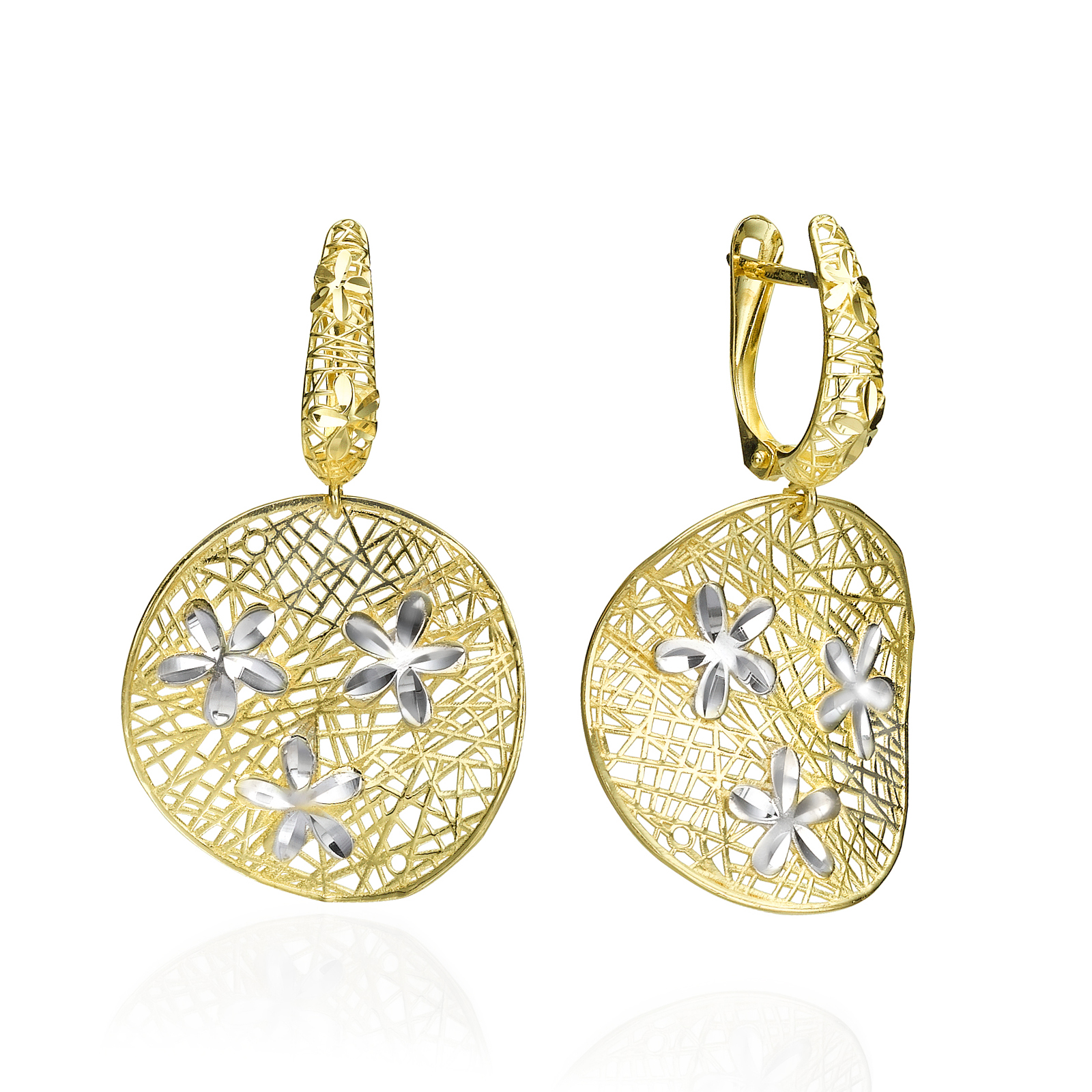 We invite you to select your special earrings: our website is at your service, where you can filter search results by category, price, subject, type of closure, and more. Need help choosing? Just get in touch! Contact us here.