How Much Does a Gold Chain Cost?
Gold necklaces are one of the most desirable items around the world - here at youme also.
Sometimes it's as though we're talking about a 'must-have', and with good reason. The beautiful, shiny, natural look is irresistible. Gold necklaces come in a wide variety of designs and length, whether for the day-to-day or special occasions, as a base necklace or with a beautifully designed pendant.
Therefore, it's not surprising that the most common question we are asked privately by our friends on Facebook is: "How much does a gold chain cost?" It's an excellent question, but it's a little complicated. Just a little complicated, with three elements: type of necklace, thickness of the necklace, and length of the necklace.
How Do You Set the Price?

So as we said, the price is based on the type, thickness and length of the necklace.
Here you can see a range of different styles.
Choice is a matter of taste usually, but you can get some ideas from this article, along with an explanation of each kind.
Generally speaking, it's best to consider how the necklace will be used (on its own or with a pendant) and choose accordingly.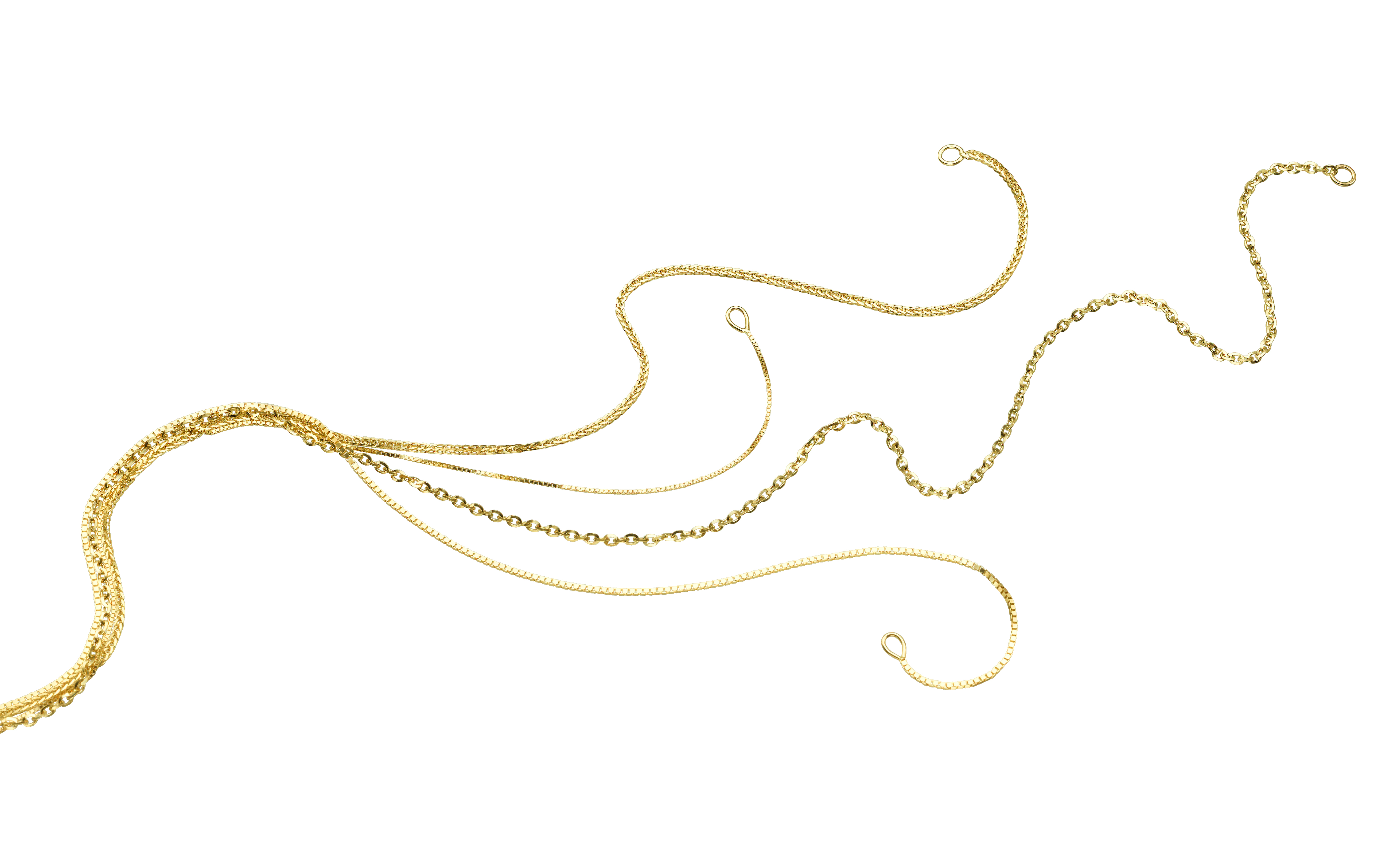 Next element - thickness. A thicker chain contains more more gold and therefore will cost more. A thicker chain has presence and is impressive, something to bear in mind if that's the effect you're after.

And finally - length. The length is important especially when considering the age of who will wear it.
A child's gold necklace will be shorter than that for a woman.
Bear that in mind.
But of course, here too it's a matter of taste.

For example: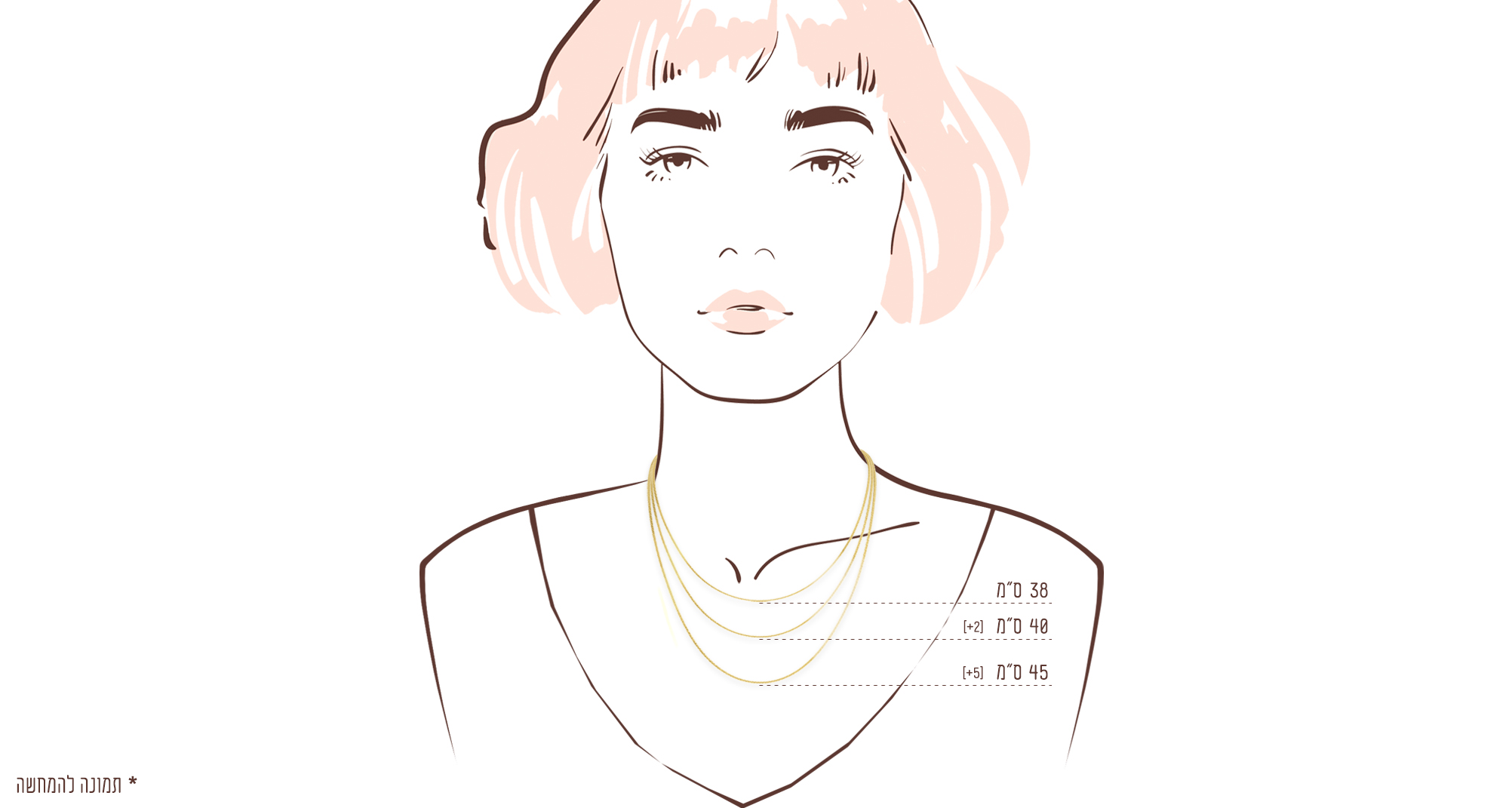 A necklace of 38cm is suitable for girls up to the age of 12.
A necklace of 40cm is a pretty standard necklace.
A necklace of 45cm is already a pretty long necklace.
Just a Necklace, or Necklace and Pendant?
Of course it's possible just to get a base necklace, and then it's also possible to get a necklace with a pendant.
We have pendants across the range of price, designs and shapes.
You can have a peek here, go on..
And that's the choice of a lot of girls with us. This pendant is called Trio of Stars (count 'em):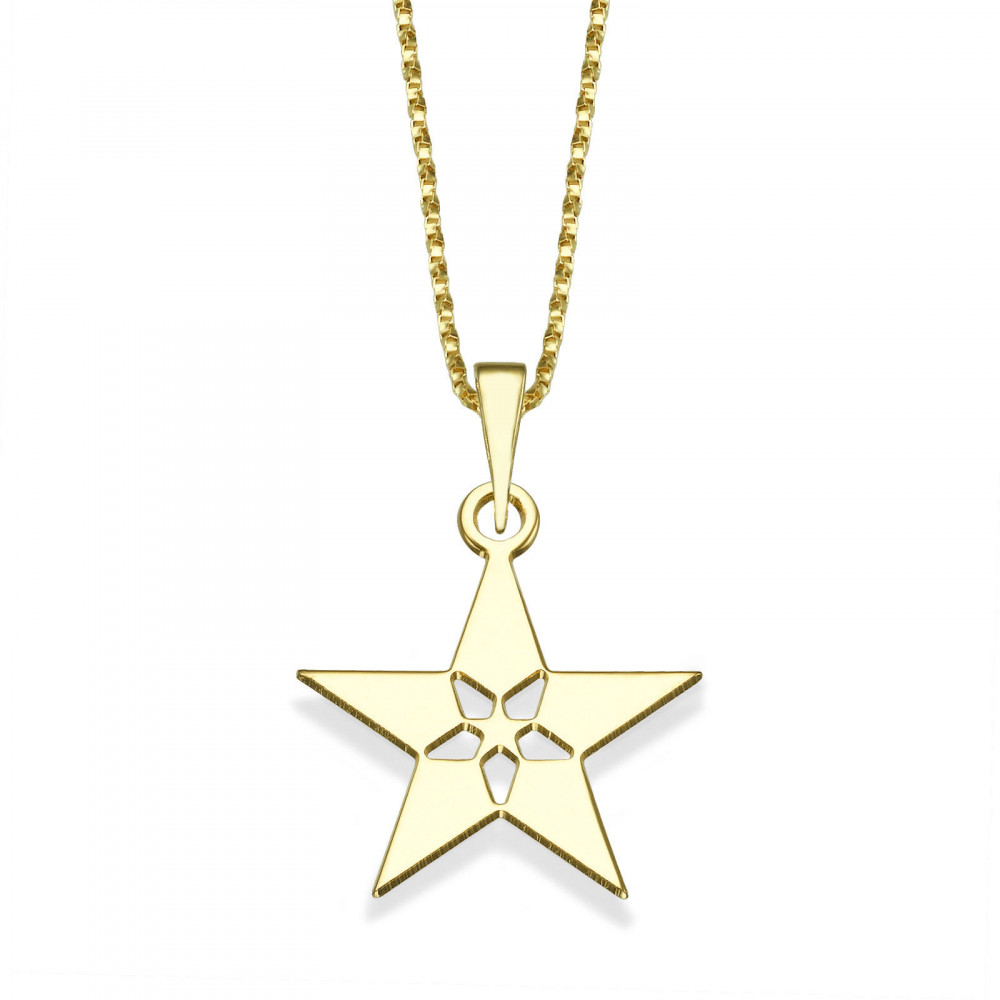 If you feel like spoiling someone (or yourself), then why not make name necklace?
We have a really easy to use and fun design wizard to design your own name necklace, including font, type of metal and necklace length.
You can also add a special decoration, for a personal touch.
With name necklaces too the price depends on the type of metal (gold or silver), length and decoration if chosen.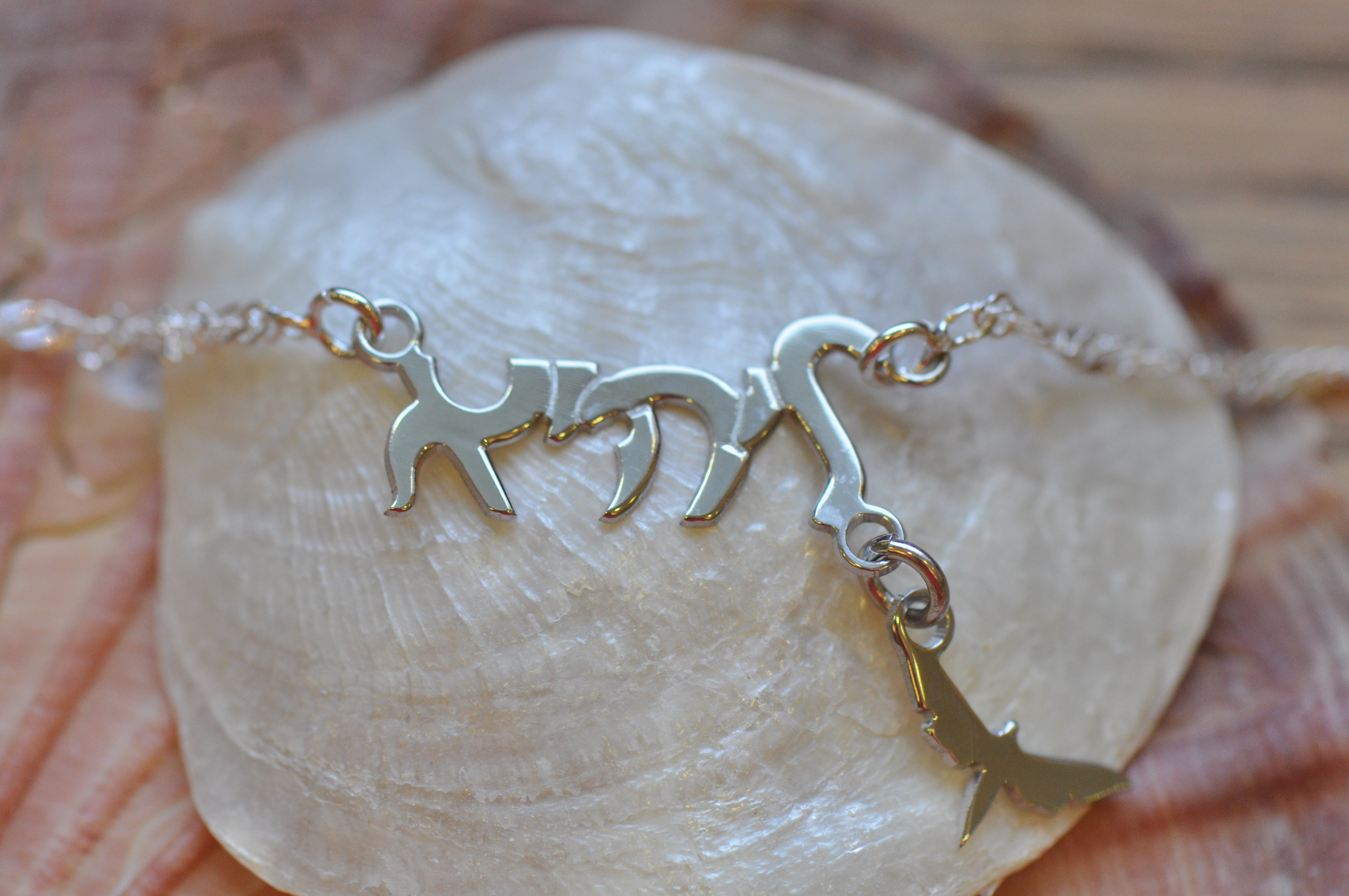 So now you know how much a gold necklace costs..

Still got questions? Get in touch.