Get to Know Your Bracelet - Tennis Bracelets, the Gift that Lasts a Lifetime
If we were to hold a beauty contest for jewelry, there is no doubt that the tennis bracelet would secure a top slot.
Diamond bracelets are exclusively luxurious and undeniably exciting.
We may not be able to list all of the diamond bracelet's special properties, but heck, we're going to try.
Gold bangle bracelets are extraordinary in their appearance, which stems from the way they are welded together.
There are many ways to create jewelry - traditional techniques and modern methods.
There is no doubt that the process of forming diamond bracelets is most delicate, requires in-depth knowledge, experience and much precision.
Flexibility
As opposed to other bangles, tennis bracelets are extremely flexible.
They can mold to a given side. This is because of the technique used to connect the bracelet's links.
To give the bracelet its requisite flexibility and mobility, so that it flows with the motion of our hand, the piece's links are precisely connected by hand.
Marvel at these close-up images of our Jennifer yellow diamond tennis bracelet.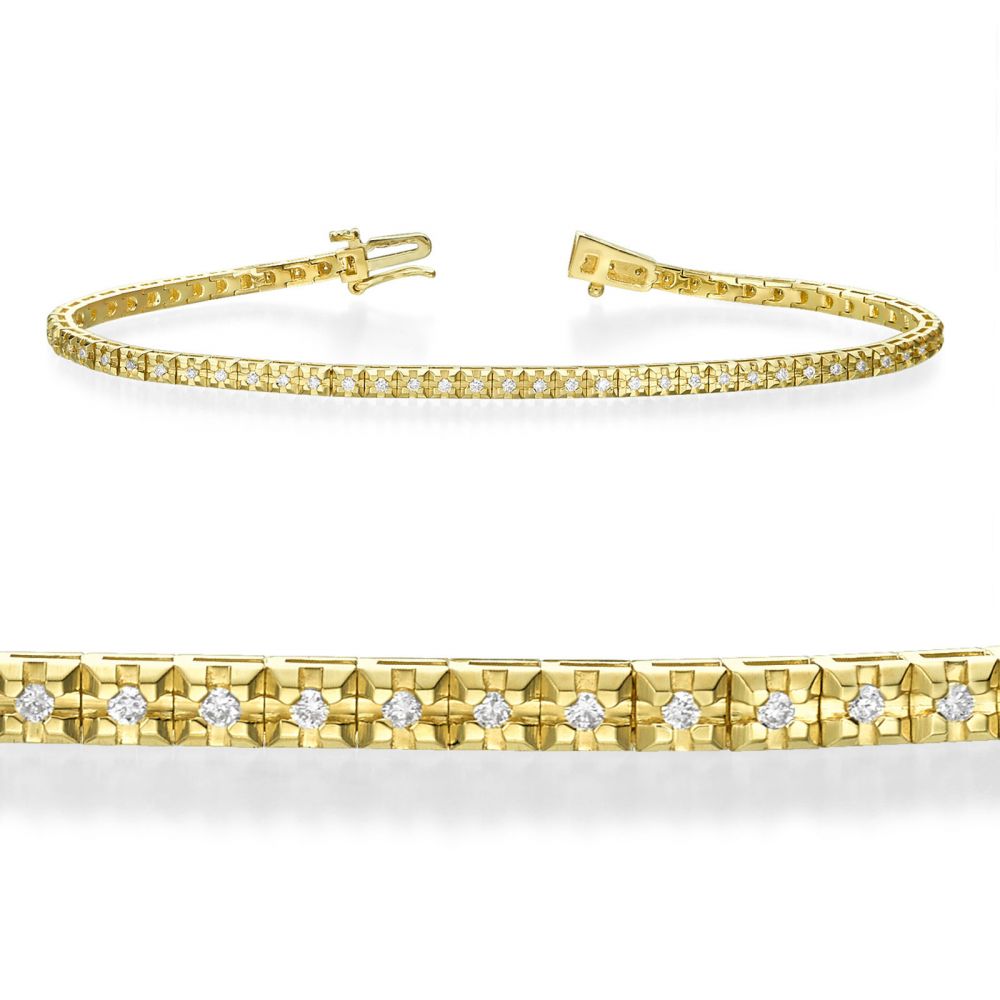 Always shimmering
What makes the tennis bracelet so special is, in part, the integration of elegance, delicacy and continuous sparkling.
Diamond bracelets are always shimmering, thanks to the tens of diamonds embedded within the bangle.
The diamonds create a uniform reflection and perpetual shine.
Take a look at our Elizabeth tennis bracelet, for example.
An unvarying and extraordinary reflective shine!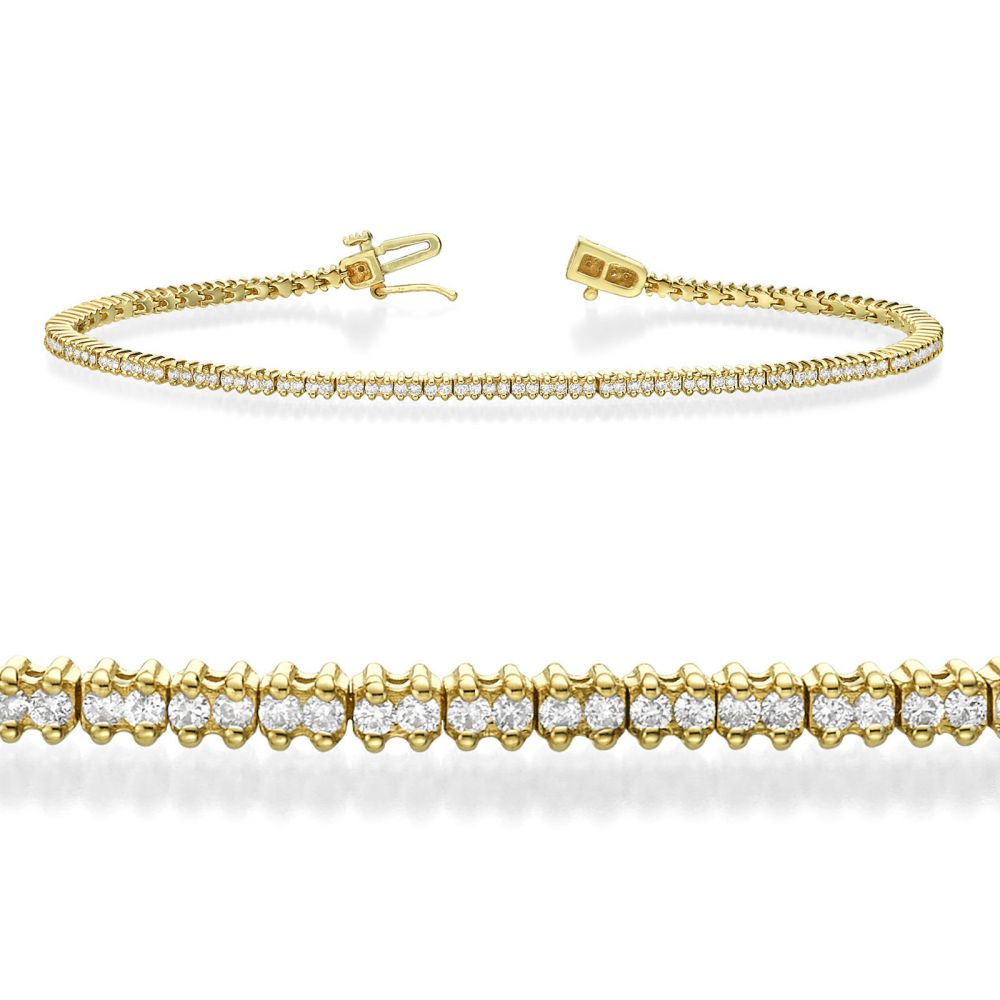 Uncompromising quality
To ensure that your bracelet continues to dangle from your wrist for many years to come, only quality materials, high standards and original certificates can be used.
This describes youme's tennis bracelets to a T.
Every bracelet comes with a certificate describing the diamond's quality and specifications.
For more information, you can continue reading here.
The top quality of our bracelets can even be seen in pictures. Our Charlotte bracelet, is simply divine.
From even the briefest of glances, you can see it was made with only the best materials!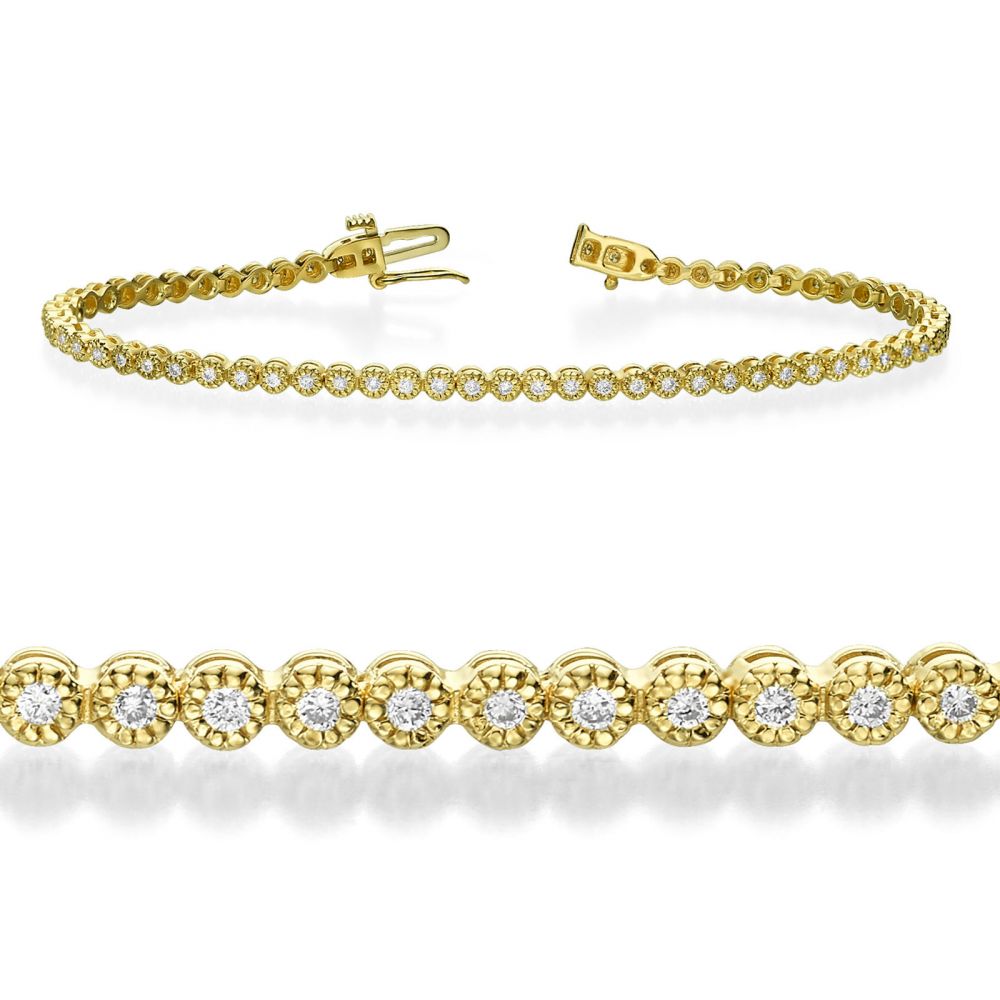 Safety above all!
Diamond tennis bracelets are extremely valuable - financially and sentimentally (We already told you, you would likely fall in love with it).
To keep the bracelets from slipping off your wrist, we invested in a double clasp.
One closure utilizes a tongue lock that is thrusts into the bracelet.
The second closure is a closing bracket.
In the image below of our Kate diamond bracelet, you can see the double closure and the security it gives our diamond jewelry.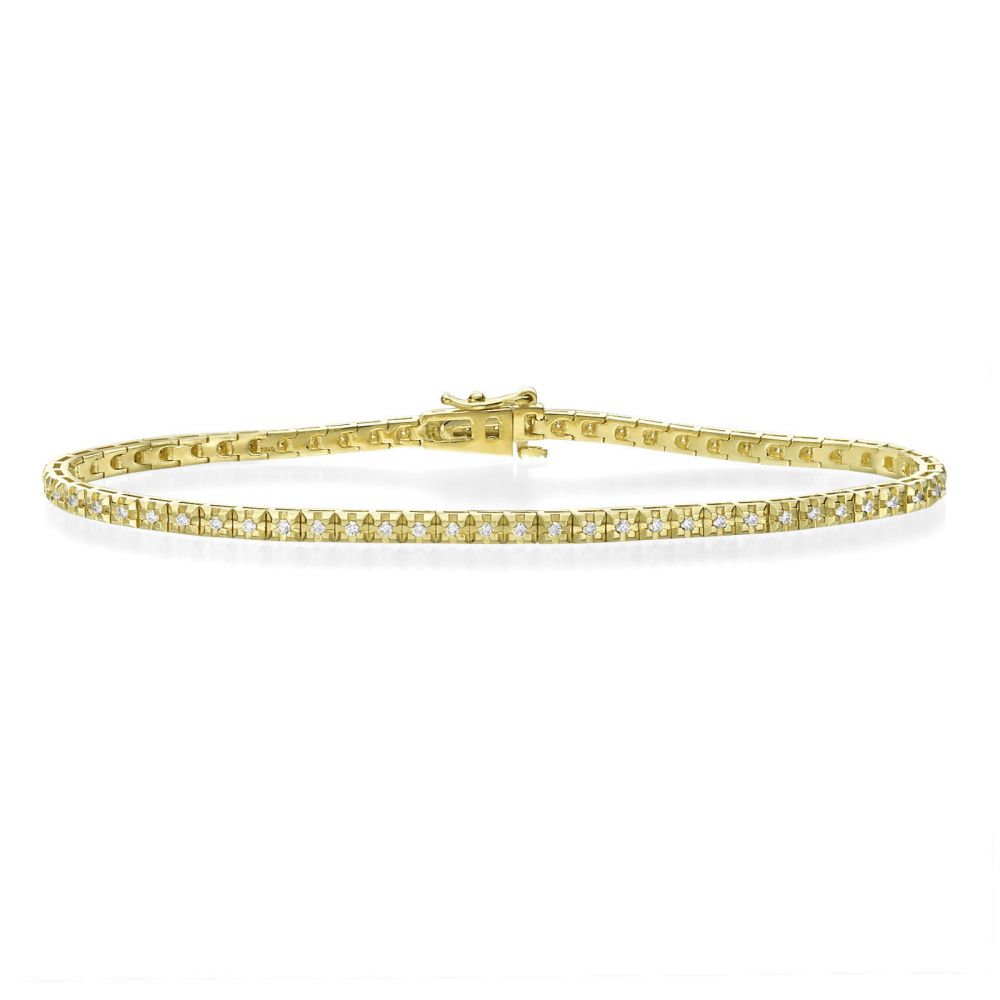 It is also important that you know our bracelets are available in yellow and white gold.
To see how the bracelets look in white or yellow gold, head over to our "bracelet" page and click "select metal" (beneath the text describing the piece) to choose the color of your desire.
We are happy to help you with any questions or requests.